Skoda Slavia 1.5-Litre First Drive: RS Incognito?
---
Could the 1.5-litre engine equipped sedan have done justice to the RS tage? Or what does it need to deserve one?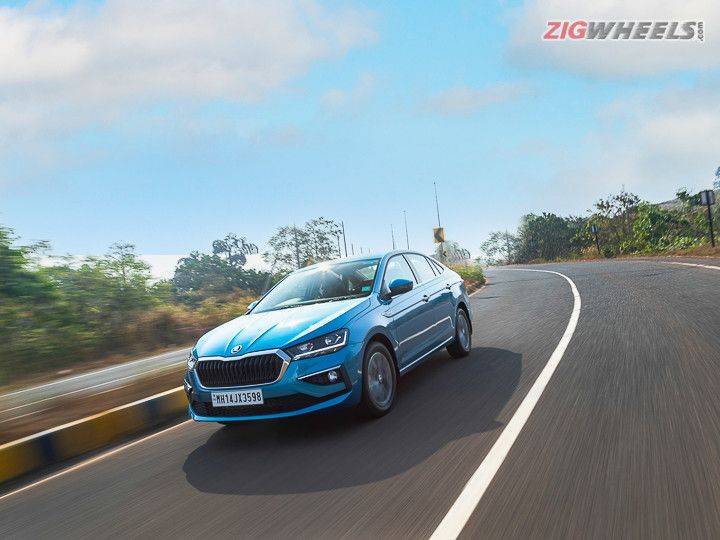 Skoda's Slavia has a diffused glow around it. This is partly down to its own accomplishments and partly down to the original Octavia. The glow is just a bit brighter around this Slavia because, like the original Octavia's RS version, this Slavia has a 150PS turbo-petrol motor packed under its hood too. However, this Skoda isn't badged as an RS. What gives? We drove the Slavia 1.5 and uncovered three reasons why Skoda could have called it an RS and three reasons why it's good they didn't!
Yes, RS!
1. Sounds exciting

Just reading the Slavia 1.5's specs is exciting. With 150 PS of power, 250 Nm of torque and the choice of a 6-speed manual or a 7-speed dual clutch transmission provides the necessary ammunition for explosive dreams. It also boasts of advanced technologies like cylinder deactivation and stop-start to reduce fuel consumption. It isn't a five-valve head like the RS was, but it boasts plenty of tech that makes it feel a cut above.
2. It is exciting…

The Slavia is instantly exciting to drive because the turbo petrol doesn't keep you waiting for performance. Pushing the rev needle towards the redline isn't necessary to be quick but you'd do it for a quick chuckle anyways. On its way past 5000rpm the engine's note adds just a bit of gruffness. So revving it up often won't feel that satisfying either. It's great that you won't have to then!

For maximum pace, you short shift–and the shifts on the gearbox are thoroughly enjoyable too! The manual transmission lets you feel the engine's lust for speed, and the torque's potency. As a result, the speedo needle crosses into the triple digits all too easily!
Incredibly, the Slavia does this without trading on usability. At city speeds it is calm, smooth and peppy. The clutch on the manual is light, and the engine torquey at lower revs too.
3. It handles..

Chuck the Slavia into a fast bend and be prepared for a surprise. A smile-inducing surprise - the Slavia neatly cuts through while carrying solid speed! How so? It's down to its slightly lower centre of gravity which lets the XDS and XDS+ work its magic better. XDS? The Slavia packs a lot of electronic aids as standard, just like the Kushaq. XDS, an electronic differential lock, which mimics a limited slip differential is woven into these features.
As a result, the Slavia doesn't feel understeery even when pushed hard. Sure there is some amount of body roll, but it settles quickly and lets you enjoy the pace rather than poke you to turn it down. The electronic aids cut in, to clean up the line if you push harder mid corner, but that is done smoothly too.
So why is it not an RS?
1. It isn't yellow.

Yellow. That's the shade I remember the Octavia RS in. If you are too young to have seen one. Google it. Type "Skoda Octavia RS 2004 Yellow India". Now. You can thank me later. Many video clips, blurry and poorly framed, play like a reel in my head to create one complete picture of this RS. Like that gorgeous wing-topped derriere whizzing past. The wide exhaust tip poking out from underneath. There are flashes of the sportier bumper, the side skirts, and did I talk about the shade of yellow already?

Sure, Skoda could roll out a yellow Slavia double fast, but the other details are important elements for a car wearing a RS badge. As is obvious, the Slavia 1.5 has none of these. Right now, it looks just like the 1 litre, except for one little detail that is hard to spot. If you get down on all fours and poke under the rear bumper you'll find that it has two exhaust tips instead of the single tip exhaust.

On the inside too there are no sporty details like contrast stitching or red accents. The cabin and its wow features like the cooled seats, sunroof, wireless charger and ambient lighting are the same as the 1 litre Slavia. Sadly, so are the creaky plastics on the dash and centre console.
2. Moh powah, pleeze?

Wait, what? Yes, just a little further up we said the 150PS motor is fun; and trust me, we aren't changing our mind. It's just that the 1.5 Litre engine doesn't feel as exciting with the seven-speed DCT. Yes, it is very capable. It is potent. It just isn't exciting. Protecting the transmission for longevity seems to have softened the waspish sharpness we have come to expect from Skoda-VW dual-clutches. So the more powerful 190PS motor from its elder sibling would do the trick. And we wouldn't say no to an MT version either!
3. Go tight, make it right.

No doubt the Slavia 1.5 Litre holds an incredible line through the bends; but if it had a bit more body control you would go from appreciating its abilities to marveling at them! We aren't suggesting back breaking stiffness from the suspension, but if the springs were just a bit firmer, the dampers a bit tauter, the Slavia would hit that magical RS mark bang on. It would plug the driver deeper into the workings of the chassis underneath and a more feelsome steering would wrap you up in delight.

Since we are wishing for more - rear disc brakes, wider tyres and 17" rims wouldn't go unappreciated. Yes, it would entail a slight trade off in everyday practicality, but it would more than make up for it by unlocking a higher level of sportiness in the way the Skoda feels and how it handles.
Should you get one?

So the Slavia 1.5 isn't an RS, but it is special. For those of you looking keenly at the Slavia 1.5, we see no reason to ask you to hold off. This combination takes the Slavia's all-round capability and raises it higher while offering more excitement too. While we wouldn't judge you for picking the dual-clutch automatic, we are partial to the manual for the sense of connection it creates. And, if you are the kind to pick the manual, you might want to consider the VW Virtus too. As we saw between the Kushaq and the Taigun GT Line, Volkswagen managed to dial in a bit more sportiness in the way it drives. We hope and expect the Virtus GT Line to do the same once more. However, if you are looking for a fast, capable and comfortable sedan for the family that also happens to be enjoyable, the Skoda Slavia 1.5 is a solid pick.
Skoda Slavia Video Review

More on Skoda Slavia

Rs. 10.69 Lakh Onwards
Ex-showroom, Delhi
See what our community has to say!
NEW
India's largest automotive community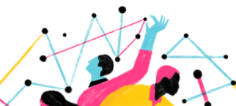 4 Other Things You Might Want To Do